February 01, 2019
Travelling with your children 101 – Singapore style!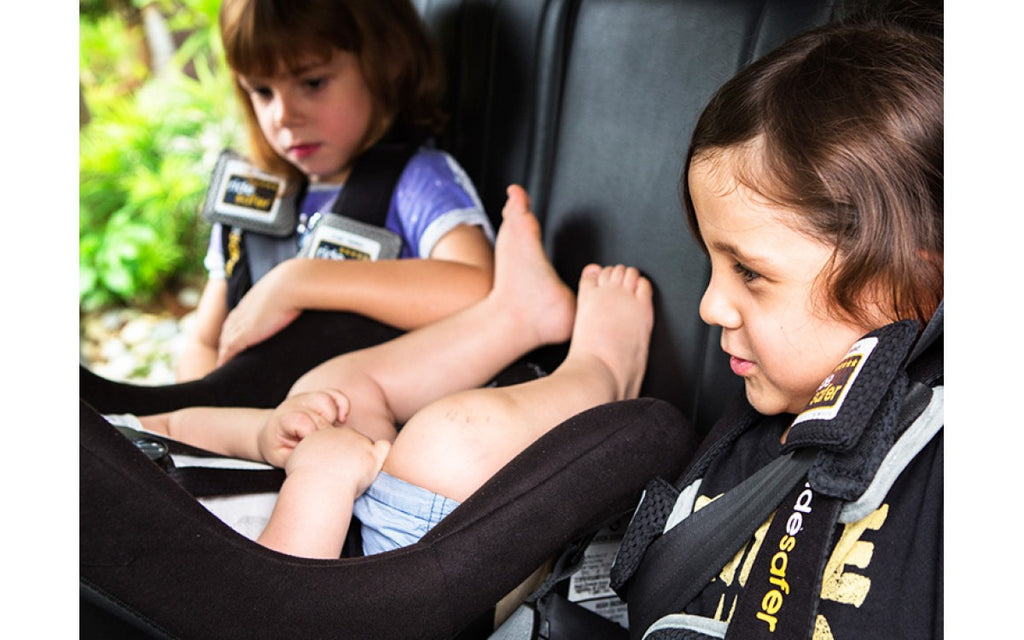 Being parents in Singapore is already a tough battle. First, we think about maternity packages in hospitals. Next, we budget for childcare cost (thank goodness there are grandparents!). Not long after that, we bid for the best nursery and kindergarten, while doing the same for enrichment centres at the same time. Let's not even talk about P1!
Family trips should never be like this. Stress-proof your holiday with this guide!
Before you travel
Check with doctor:

Visit a doctor about 4-6 weeks before your trip to check if any additional vaccination is required for your child for your destination. The doctor can also help to assess if your child is fit to travel or to participate in any activity in the trip.

Medical or travel insurance:

Check your insurancepolicy for the family. Get that peace of mind knowing that your familyis well-covered for the trip.

Prepare a travel kit:

Travel kit should contain at least first-aid items like antiseptics, bandages, fever medication, rehydration salts and diarrhoea pills. Find out more how to assemble that

perfect travel kit

.

Sunscreen & repellent:

Do not forget to pack in those two to protect you and your family against sun and biting insects!

Pack for the weather:

Always check the

weather forecast

for your destination and plan ahead. Nothing dampens the holiday mood faster than an unhappy child in soggy clothes.

Different plug and socket?

Remember to pack in a travel adaptor so that your iPad is always fully charged and available whenever your child is bored. Learn

which plug and socket

your destination is using.
During travel
Food & Water Hygiene:

Train your child to wash hands before eating and after toilet. Drink boiled or bottled water only. Eat thoroughly cooked food while it is still hot. Avoid street vendor food. Milk bottles should be sterilised before use.

Sun Protection:

Use sunscreens with SPF 15 and above. Reapply frequently especially after swimming, sweating or towelling. Cover up with hat or long clothing. Avoid direct exposure to sun as much as possible. Get the

best tips for sunscreens

.

Biting Insects:

Wear long clothing where possible. Apply repellents on exposed skin and clothing. Do not allow children to handle repellents. Reapply frequently especially after sweating. Use mosquito nets or mosquito coils/vapourisers when indoors.Learn from CDC how to

protect you and your family from biting insects

.

Water Activities:

Pay attention to lifeguard instructions, especially on strong waves, jellyfish and marine life. Never leave your child playing in the water unattended. Swim in chlorinated pools if possible. Avoid contaminated lakes, rivers and beaches.

Emergency numbers:

Remember or save these three very important numbers in your mobile or write them on anywhere you can refer to:

Your insurance provider's 24-hour hotline

Your holiday destination's local emergency number

The international emergency number 112
After your trip
If your child feels unwell after returning from travel, you should contact

KK Hospital's Children Travel Clinic

at 6294 4050as soon as possible.
 KK Women's and Children's Hospital is located in 100 Bukit Timah Road, Singapore 229899.
© Jo-Lynn Teh, BCE
 Jo-Lynn Teh is ESA Board CertifiedEntomologist based in Singapore. While her specialisation is on tropical insects that affect public health and agriculture, Jo-Lynn's passion is also to help people understand insects. Find her on LinkedIn.